Mitchell 1 Software
ProDemand – Auto Repair Info
Manager – Shop Management Info for Invoicing
Teamworks:  Combo with both of the above products.
Medium & Heavy Duty Truck Repair Software
Repair-Connect
To find a Mitchell 1 software dealer near you, please view our Mitchell 1 Software Local Directory or call Greg @ 
(484) 212-1884 to schedule a product demo!
ProDemand – Auto Repair Info

Manager – Shop Management Info for Invoicing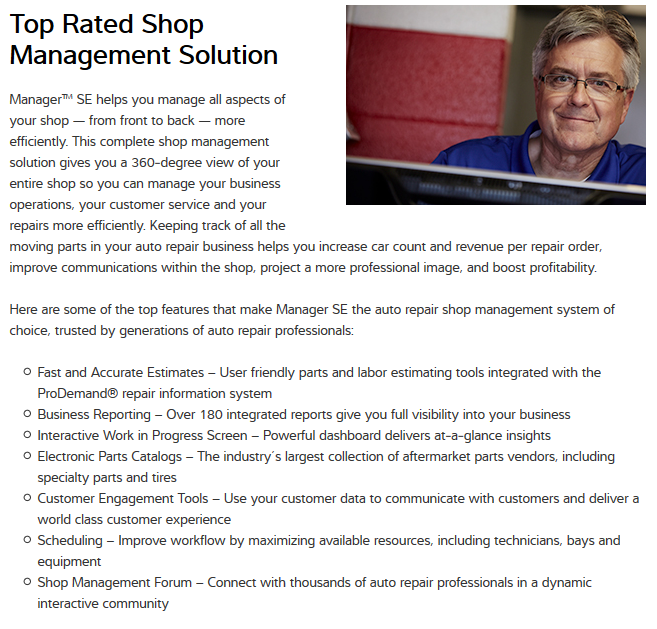 Teamworks:  Combo with both of the above products.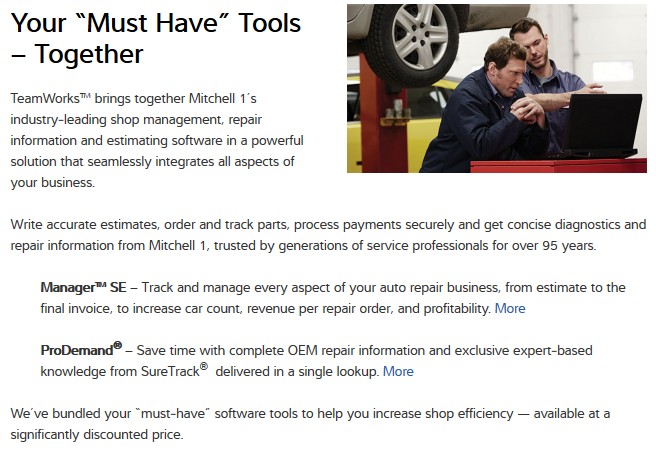 Medium & Heavy Duty Truck Repair Software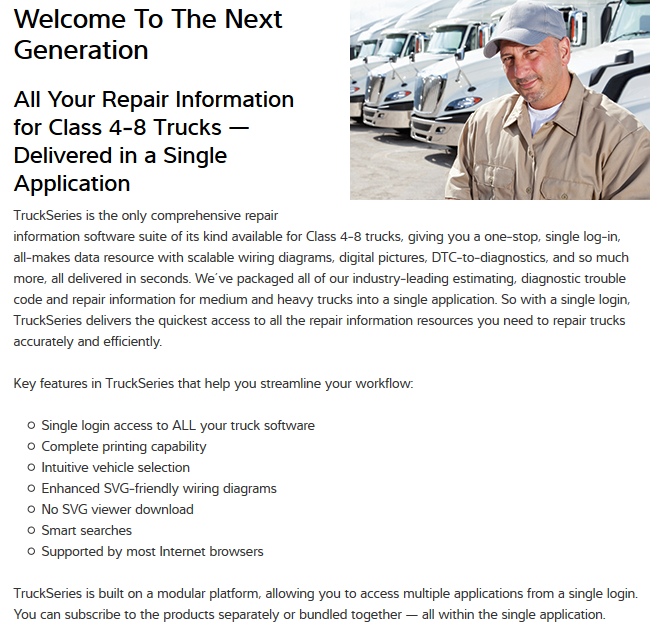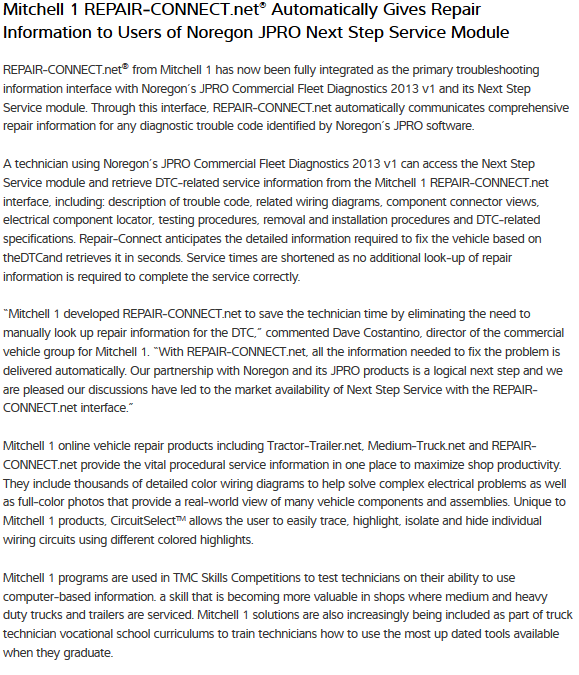 Mitchell 1 began with the simple idea that people want info to fix cars. That was true back in 1918 when Mitchell 1 got its start, and it's been true through the years. And never more so than today, with numerous advanced technologies driving the car care company into the future.
Over time, Mitchell 1's products have evolved to keep pace with technological and industry advances. The celebrated Mitchell Manuals led the means to the sector-leading Mitchell ON-DEMAND® solution, recognized as the standard for automotive repair information.
Building on that heritage, Mitchell 1 has developed a package of products that works difficult for independent vehicle repair shop owners to help them work more proficiently from the minute the customer drives up, to beyond and the final invoice:
Repair Information — ProDemand® optimized with SureTrack® helps auto repair technicians save time with entire OEM repair information and exclusive real world knowledge given in one lookup.
Store Management — Manager™ SE is a whole business management solution that tracks store activity from estimate to invoice, and comprises all the tools that shop owners must manage their business operations, customer service and repairs.
Shop Promotion — Loyalty marketing services that are powerful are delivered by SocialCRM like targeted promotions, confirmed social media and customer reviews and email marketing efforts to help auto repair shops acquire new ones to build their businesses and retain current customers.
Estimating — ProDemand® Estimator helps shop managers and service writers construct their estimates correctly the first time with labor times and components pricing for an enormous assortment of imported and national vehicle models going back to 1983.
Commercial Truck — TruckSeries is the only complete repair information software suite of its type available for Class 4-8 trucks, delivering an one-stop, single log-in, all-makes data resource with scalable wiring diagrams, digital pictures, DTC-to-diagnostics, and so much more, all delivered in seconds.